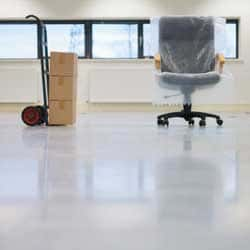 Get ready for one of the largest corporate migrations in history. It will happen of necessity as managements try to find ways to do things for employees without increasing payroll costs. The move will be from the expensive coasts to less expensive areas.
This is not a new idea. It has been going on for decades. But the driving force is stronger today because corporations have less pricing power. If they could find a way to make it work, they would offer a move with a pay cut that still increased the workers' standard of living.
Impossible, you say? Think again. As much as home prices have dropped in expensive areas, they are still wildly higher than in other areas, such as the Southwest and Southeast.
You can see this by taking a close look at recent median home sale price figures from the National Association of Realtors. The national median home price was $166,000 in the first quarter of this year. But there were 11 urban areas in the continental U.S. where the median home price is twice that or more. The most expensive area was San Jose/Sunnyvale/Santa Clara, clocking in at a median home price of $560,000. That's down from a whopping $836,800 in 2007.
Ten of those areas were the usual suspects in California or the New York/New Jersey/Connecticut megalopolis. Only one area, Boulder, Colo., was in the great Southwest growth triangle. In Boulder the median sale price for an existing home was $361,800. Boulder is now more expensive than the Los Angeles/Long Beach/Santa Ana area, with its median price of $331,400.
So let's consider the benefits of a move from San Jose ($560,000) to Austin ($182,500). Just make a simple assumption of a mortgage change from $560,000 to $182,500, and home finance costs on a mortgage rate of 5 percent drop from $3,006 a month to $980, liberating about $2,000 a month.
When was the last time you, or anyone you know, got a $24,000-a-year raise?
We can do a lot of quibbling about the actual figures here. Mortgage interest, for one thing, is tax-deductible, so the net saving would be smaller than the payment change. It's also likely that lots of people in San Jose are renters who aspire to be homeowners, so the real increase in standard of living would be going from renting in California to owning in Texas.
We can get closer to the mark by visiting www.homefair.com and using its cost-of-living calculator. It calculates two things. First, it calculates cost of living. Then it calculates the change in wages for the same job moving from one area to the other. Rather than assuming that you move with your old salary intact, it adjusts for a lower wage. Then it calculates a net benefit, or cost, figure when the two are combined.
Done this way, it is possible to see that an employer can cut payroll costs even as he is increasing the employee's standard of living – all by moving. Here's what we get for a variety of Southwest moves:
A $75,000-a-year worker moving from Oakland, Calif., to Austin would see his cost of living drop by 29.8 percent and his pay fall by 17.7 percent, gaining $9,121 in disposable income.
A $100,000 worker in Los Angeles could move to Dallas and experience a cost-of-living decline of 30 percent and a salary fall of 9.6 percent to enjoy a net gain in disposable income of $20,388.
A $125,000 worker in Boston could move to Phoenix and experience a cost-of-living decline of 30.4 percent and a pay cut of 13.9 percent and still enjoy an increase in disposable income of $20,635.
A $150,000 worker in San Jose moving to Austin would have a less rewarding experience, with a cost-of-living decline of 26.4 percent and a salary fall of 20.5 percent. Still, the net gain would be $4,460.
You don't have to look at figures like this too long before you see that corporate migration may be the most beneficial way to deal with a protracted period of slow growth, higher taxes and other cost pressures.
The biggest limit to this migration is that some workers are either upside down on their houses or simply can't sell them. Some of those workers may decide to do a "strategic default" – allowing their home to be foreclosed even though they can afford to make the mortgage payments. Sadly, for those who bought houses in hot markets at the peak of the bubble, foreclosure may be a tempting financial choice – except for the credit consequences.